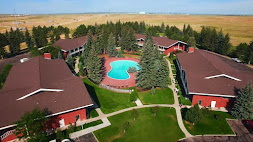 The Saturday evening  event begins at 5 Pm with dinner served at 6:15. This year's menu includes  Boston Bibb and Frisee Salad, Grilled Rib-Eye Steak with Dry Herb and Spiced Rub, Fingerling Potatoes, and Seasonal Vegetables, and New York Style Cheesecake served with Strawberry Sauce. Kids under 12 are FREE!
Games and Raffles–  Don't miss the chance to play Black Out, Hi/Lo or Score the Sheep. Get in on the Lander Square boards to win a fully wrapped gun safe or super smoker combo.  Weatherby is supporting our Winner Takes All Gun Raffle with some wonderful weapons and we will have several card raffles.
Live Auction–  The 5th and final Wyoming Governor's Bighorn Sheep license for 2023. A Wyoming Governor's Bison tag for 2023 and a 2023 Commissioner's license for Elk, Deer or Antelope courtesy of Commissioner Gay Lynn Byrd.  Other hunts for Sitka Blacktail deer, Dalls Sheep with Raven's Throat, Desert Sheep at La Guarida in Mexico, along with an area 58 cow elk hunt with Meade Dominick.    A super football weekend with both UW and Broncos tickets and a week long stay at Causarina in the Bahamas hosted by Bob Sundeen and Janice Cronin will also be auctioned.
Join us for an evening of excitement and be with us as the 2023 Ron Ball and WY-WSF Partnership awards are presented
Rooms: Contact the Little American Convention Center at (800) 235-6396 and ask for the Wyoming Wild Sheep Room Block starting at $119.99 per night. The room block is available thru May 2, 2023.
Who's Attending
123 people are attending 2023 Convention