Game and Fish Wildlife Health Laboratory Supervisor, Hank Edwards, retires after 35 Years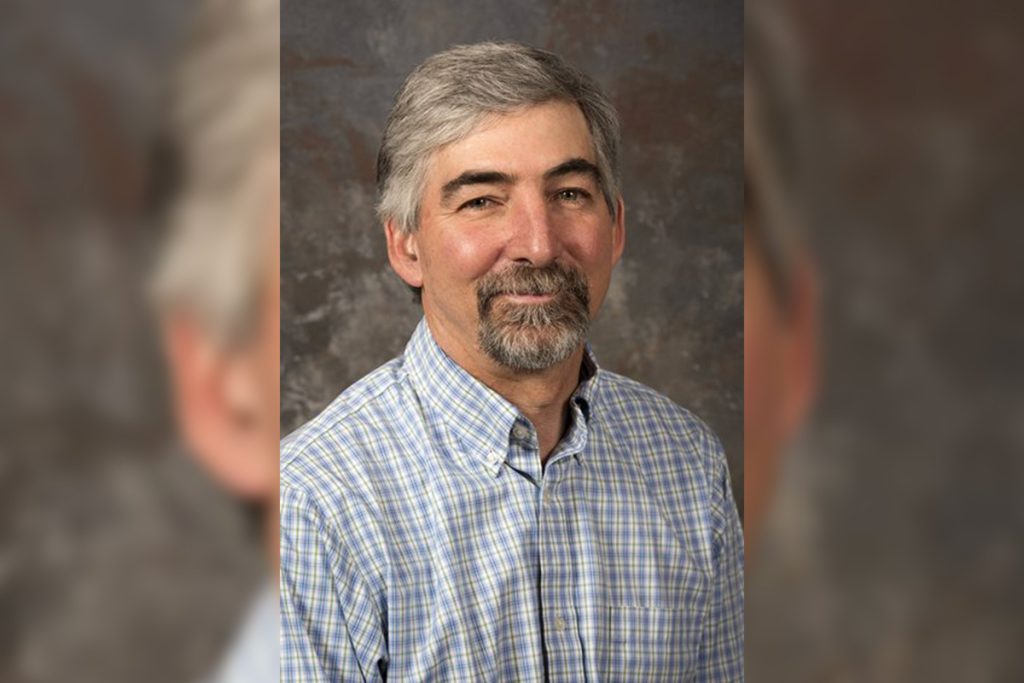 Hank Edwards (Courtesy of Wyoming Game and Fish Department)
By Stew Dyer, Oil City News, July 24, 2023
CASPER, Wyo. — William H. Edwards, nicknamed "Hank," the Wildlife Health Laboratory supervisor at the Wyoming Game and Fish Department, is retiring after 35 years of service to the State of Wyoming. Edwards is renowned for his strong work ethic, communication skills and drive for excellence, says an article by the WGFD.
"Hank's positive impact on Wyoming's wildlife and his contribution to the Wyoming Game and Fish Department is impressive," said Rick King, chief of the wildlife division. "Hank had the unique ability to condense complex disease-related issues into publicly digestible conversations in the most humble and humorous manner. His talents were pivotal through his participation in numerous working groups and committees."
Edwards's career began in the late 1980s at the University of Wyoming, where he earned his undergraduate and graduate degrees in molecular biology and pathobiology. During that time, he held a position as a clinical pathology and parasitology technician at the Wyoming State Veterinary Laboratory and later worked his way up to the position of necropsy laboratory manager. In 1997, Edwards assumed his present role as Game and Fish Wildlife Health Laboratory supervisor, becoming its only full-time employee.
Dr. Tom Thorne started the laboratory in the early 1960s and was originally housed at the Sybille Research Unit. The laboratory space was moved into the University of Wyoming Veterinary Laboratory complex when it was constructed in 1984.
"When I started with the department, the laboratory was pretty limited and only performed tests for three diseases," Edwards said.
Under Edwards's supervision, the Wildlife Health Laboratory expanded its diagnostic scope and became the only National Animal Health Laboratory Network-certified laboratory run by a state wildlife management agency in the United States. Now the laboratory focuses on brucellosis in elk and bison, chronic wasting disease in cervids and pneumonia in bighorn sheep. However, it strives to provide diagnostics for all species.
"Today, the laboratory conducts testing on tens of thousands of samples annually, and that number grows every year," King said. "The development and improvement of diagnostic techniques to identify wildlife diseases, as well as the work of monitoring and mapping their incidence, has directly informed and benefited the management of Wyoming's wildlife."
Throughout his career, Edwards played a pivotal role in numerous working groups and committees, including the Wyoming Game and Fish Department's Chronic Wasting Disease Working Group, Feedground Working Group, Bighorn Sheep Working Group, Domestic Sheep-Bighorn Sheep Interaction Working Group, and the department's Animal Care and Use Committee. Hank also served on the Brucellosis and Chronic Wasting Disease Committees for the United States Animal Health Association, helping minimize the impact of CWD on wild deer, elk and moose.
Edwards is proud of the body of projects he participated in for Wyoming. Most recent standouts include improved sampling techniques and diagnostic assays to better isolate and identify the agents that cause pneumonia in bighorn sheep, according to the WGFD.
"I've been lucky throughout my career to work with a lot of really talented and bright people," Edwards said, "and we have been able to accomplish quite a bit in the world of wildlife disease over the years."
Edwards has contributed to the scientific body of knowledge through dozens of co-authored scientific journal articles and collaborative publications, including the Field Guide to Disease of Wyoming Wildlife in 2011. The book looks at common diseases throughout the Rocky Mountains, helping readers take samples for testing and highlighting precautions they can take around the various diseases.
Edwards received numerous recognitions for his work and was recognized twice by the Wyoming Chapter of The Wildlife Society as their Professional of the Year in 2006 and 2020. He also received internal recognition this year for his long-lasting legacy with the department with the Game and Fish Lifetime Achievement Award. Most recently, Edwards was awarded the 2023 Phillip W. Schneider Lifetime Achievement Award by the Western Association of Fish and Wildlife Agencies.
"The Phillip W. Schneider Lifetime Achievement Award is given for long-term commitment to fish and wildlife resources and the stewardship thereof; outstanding achievements on behalf of those resources as well as in the field of fish and wildlife management; fostering a vision for the future preservation, conservation, and utilization of those resources and an ability to affect change toward that vision; an affiliation of some type with the Western Association of Fish and Wildlife Agencies," according to the WAFWA website.
"I am extremely grateful and humbled to be recognized by the Schneider Lifetime Achievement Award," Edwards said. "This is quite an honor and a wonderful way to cap a rewarding career with the Wyoming Game and Fish Department."
Edwards's last day with Game and Fish is Aug. 1. He intends to spend time in his woodshop and gardens when he is not in the mountains enjoying the outdoors.